Vineyards
A love of working with the land in symbiosis guides our wine growing and making principles. We listen to mother nature's rhythms and cycles whilst embracing her unpredictability and constantly adapt to and learn from her. We recognise the enormous privilege of being kaitiaki (custodians) of this land, and acknowledge the responsibility that comes with this. A harmonious relationship is one we constantly strive to achieve and it is this foundation that governs the way we work here at Gladstone Vineyard. 
Home Block
3 hectares. First planted in the mid 1980s, our Home Block vineyard is the site of the original plantings in Gladstone. The soils are alluvial in nature and are located in a sheltered area behind Tiffin hill.
The vineyard is planted in Riesling, Pinot Gris and Sauvignon Blanc. We are currently working on a project that will turn a section of our land into a nature sanctuary, designed to increase biodiversity, foster healthy soil life, and increase carbon sequestration. Watch this space for exciting things to come!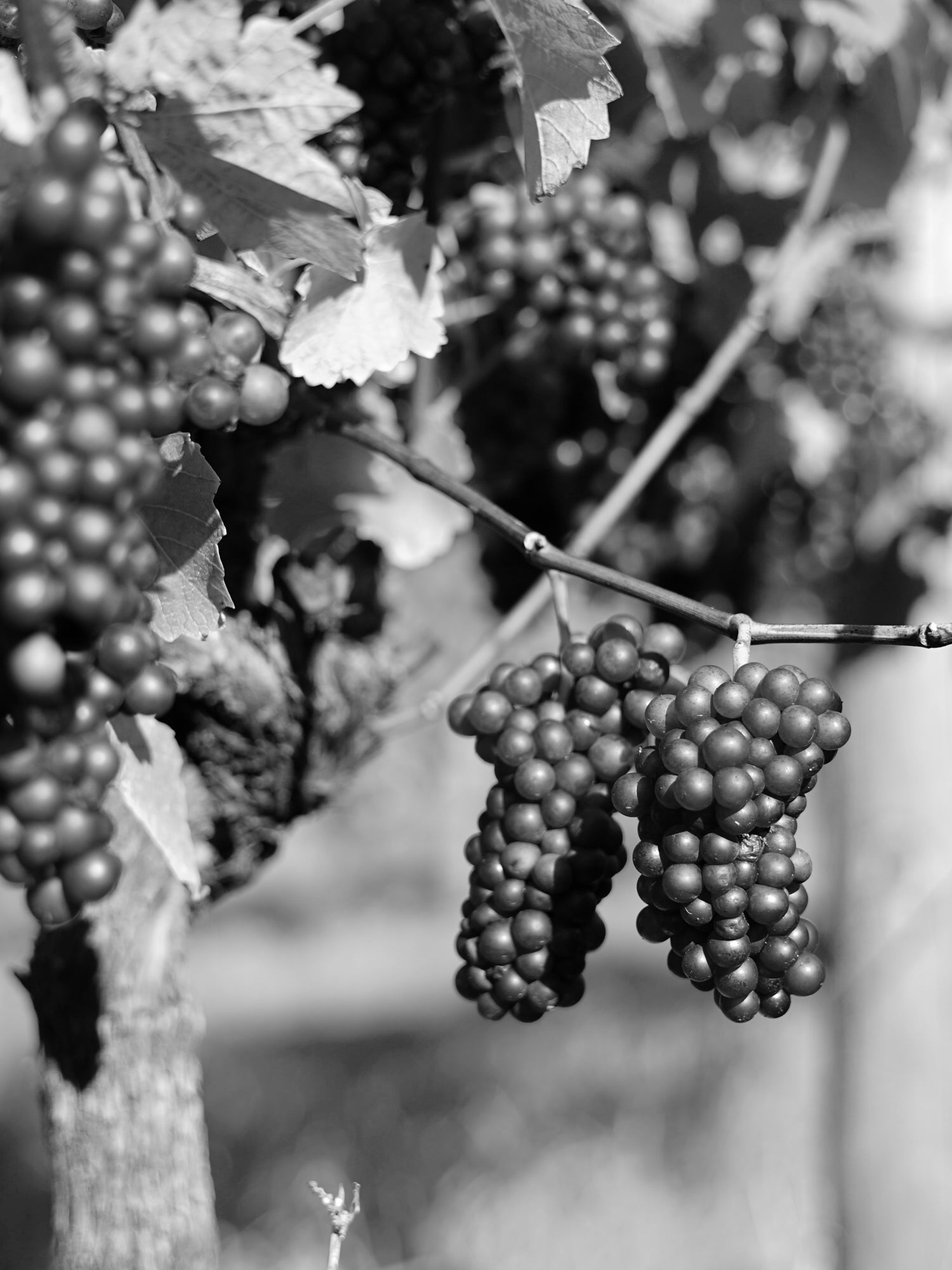 Carters
1 hectare. Carters is a non-irrigated block consisting of a mix of alluvial soils with a clay layer. This composition lends itself to producing elegant wines that are slightly lighter on the palate.
Planted in Sauvignon Blanc, the grapes from this vineyard are the last of our Sauvignon to be picked. They exhibit a different flavour profile to the rest of our grapes of this varietal, making them a valuable blending component to add layers and complexity to the overall Sauvignon Blanc blend.
Blairpatrick
2 hectares. Planting of Blairpatrick was largely carried out between 2002 and 2004. The vineyard is located on an elevated terrace of the Ruamahanga river system with a soil composition of stony silt loam and 30-40% stone and gravels.
The vineyard is planted in Pinot Noir, with Dijon clones 777, 667, 13, and 115, and Pinot Gris. This mixed vigour site is not irrigated meaning the roots have to delve deep into the soils to reach water, providing the ability to show outstanding minerality and concentrated dark red characters. Naturally low cropping also contributes to intense flavours.